How it works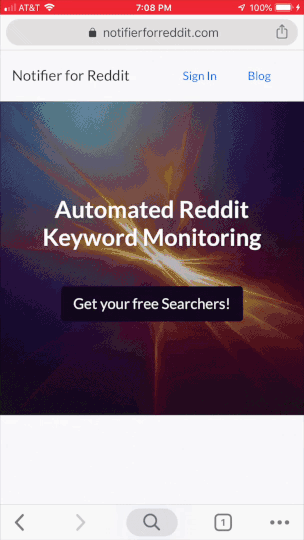 With Notifier for Reddit (NfR) you create Searchers.
You can think of them as your own personal robot that constantly checks Reddit for you! The moment it detects a match it either emails you immediately or stores the result to send to you in a summary email!
Add a Searcher with the keywords you are looking for:
You then specify:
Case Sensitivity
Notification Interval - Do you want to be notified by Email instantly or just once a day?
Subreddits to Include or Exclude - Do you want to only include results from certain Subreddits? Or maybe you want to include results from all subreddits except certain ones?